With cutting edge technology, Medilabs provides you with the best in the industry.
We perform a qualitative and quantitative analysis of biological fluids like blood, serum, plasma, urine and tissues for specific chemical constituents or physiological processes.
Medilabs assists clinicians in screening, diagnosing and monitoring various diseases. The latest analyses are guaranteed to give precise, accurate results for all your tests. We follow recommended protocols and quality control for quality reports.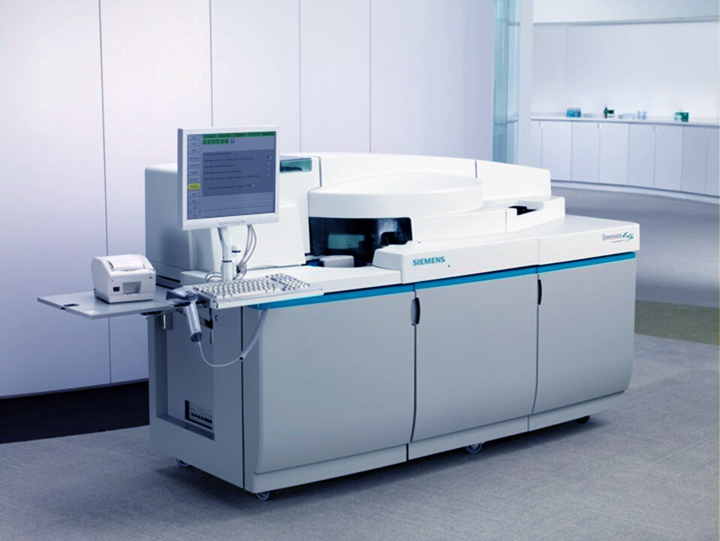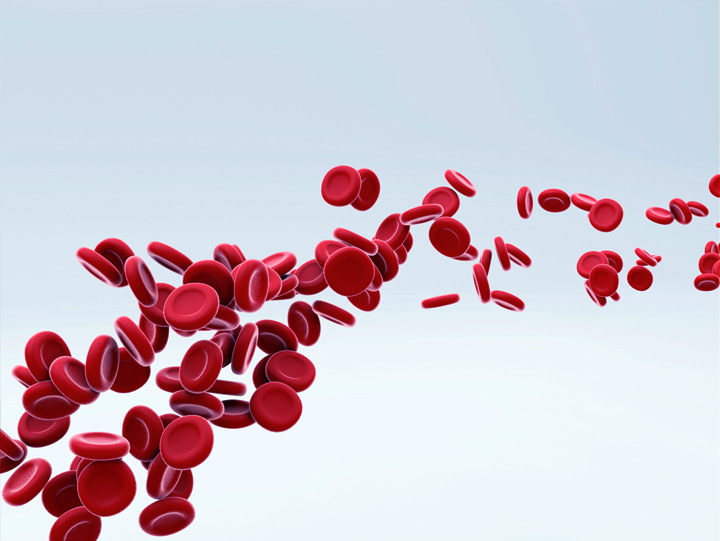 We perform a wide variety of basic and advanced Haematology. We test whole blood, serum, urine, cerebrospinal fluids & other bodily fluids. Routine Haematology & Coagulation testing is also available 24 hours a day, 7 days a week. Our expert team of doctors and dedicated lab staff strive to provide you with reports before the turnaround time. Tests done at Medilabs utilize the latest technology to ensure you get the most accurate results.
We at Medilabs employ only the latest technology & standards for precise, accurate & rapid diagnoses of infectious diseases. Our excellent expert team functions around the clock. We offer diagnostic services in the following areas:
Bacteriology
Virology
Parasitology
Mycology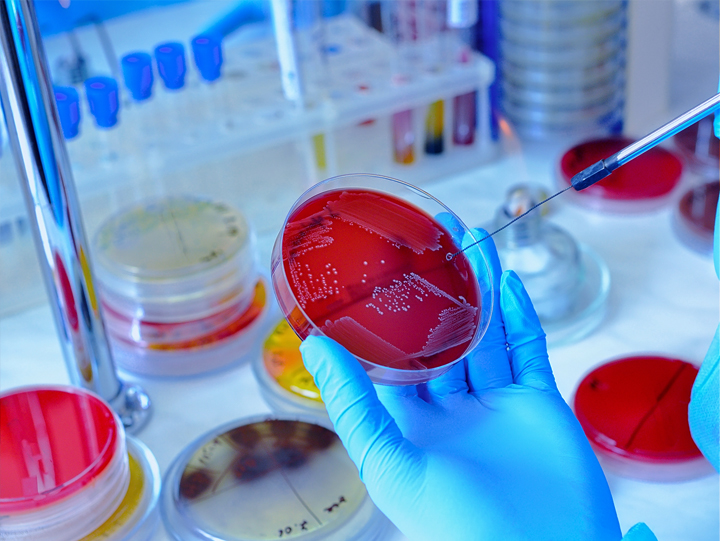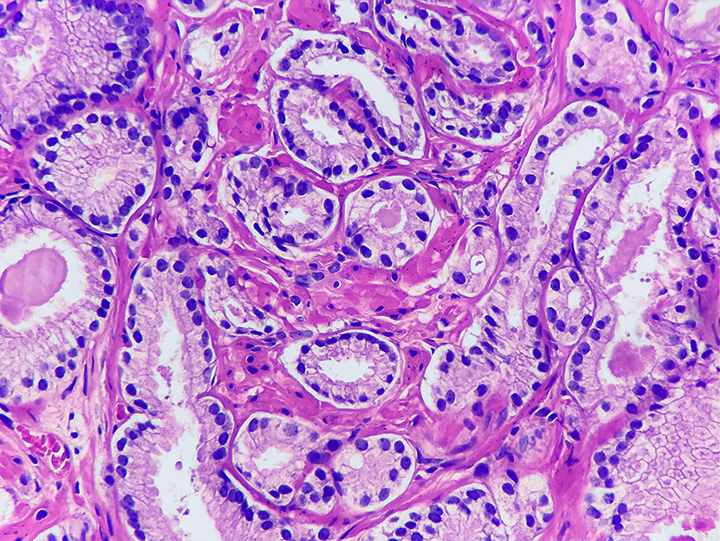 Histopathology is the microscopic examination of biological tissues to observe the appearance of diseased cells and tissues in fine detail. We offer the best quality of services in the fastest time possible, which will enable early management of patients, especially in cases of malignancy. Typing and grading are done according to cases. Clinicians are welcome to discuss about biopsies/tests whenever the need arises.
Our experienced Pathologists careful examine specimens obtained after any surgery. The specimens received are cut and kept for fixation in formalin for the following 24 hours. Thus, specimens are carefully observed for any abnormalities and according to the standard guidelines to take out representative samples.
Our expert Immunology team focuses on identifying antibodies. They investigate problems with the immune system and conduct various tests like detecting Rheumatoid Factor in a patient are done to give accurate results.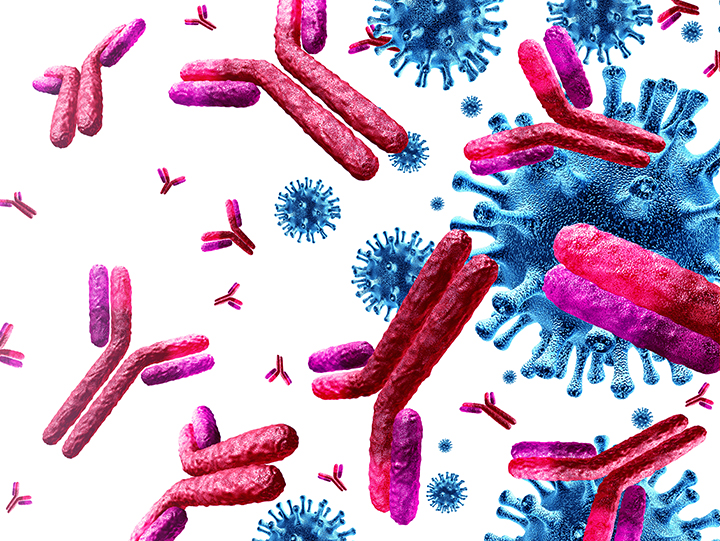 Our expert Immunology team focuses on identifying antibodies. They investigate problems with the immune system and conduct various tests like detecting Rheumatoid Factor in a patient are done to give accurate results.
Immunohistochemistry is a valuable tool that persists the localization of antigens in tissue preparations and allows morphologic evaluation by light microscopy. We offer quality Immunohistochemistry reports to help clinicians understand the nature of the expression of markers (antigens) which aid in diagnostic and therapeutic purposes for effective and timely management of patients.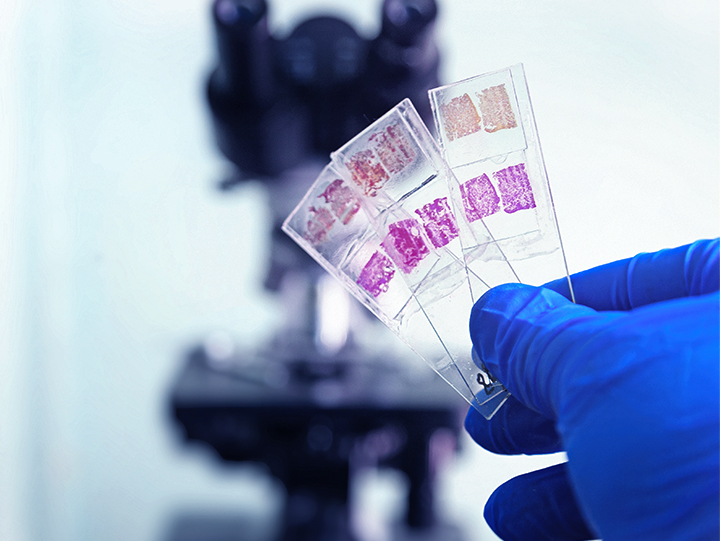 Our highly equipped Cytopathology laboratory with experienced pathologists offers a wide range of tests that include Gynaecological and Non-Gynaecological samples, Exfoliative Cytology, Fluid Cytology, Sputum Cytology, Semen Examination and Fine Needle Aspiration Cytology (FNAC.) These help determine normal and diseased cells – altered cells from various body sites. With our diverse panel of Cytopathology experts, we provide rapid, inexpensive tests that are minimally invasive.
Molecular Biology and Genetics
MOLECULAR BIOLOGY
Molecular diagnostic techniques play a major and critical role in all areas of Anatomic and Clinical Pathology. Our latest molecular tests like RT-PCR (Reverse Transcription – Polymerase Chain Reaction) and other markers will help clinicians narrow down the diagnosis and ensure effective management.
GENETICS
Cytogenetics is a field that deals with chromosomes and their inheritance, particularly in tests like FISH (Fluorescence In situ Hybridization) and RT-PCR (Reverse Transcription Polymerase Chain Reaction) Advanced tests are done to understand diseases or problems at the molecular level.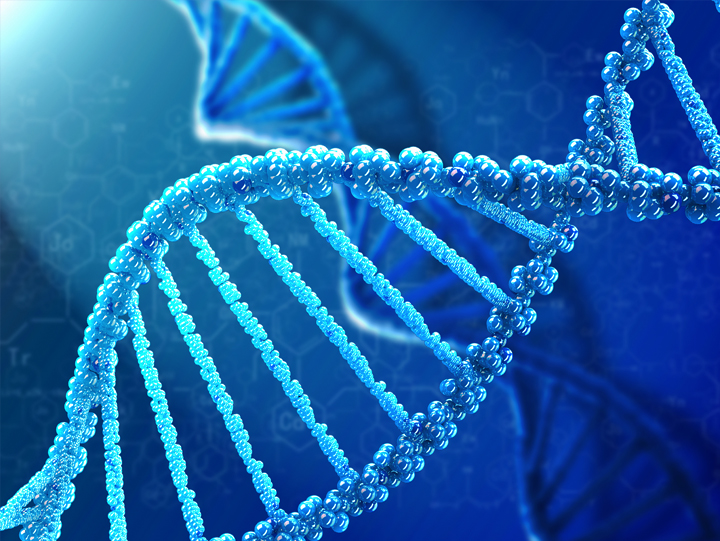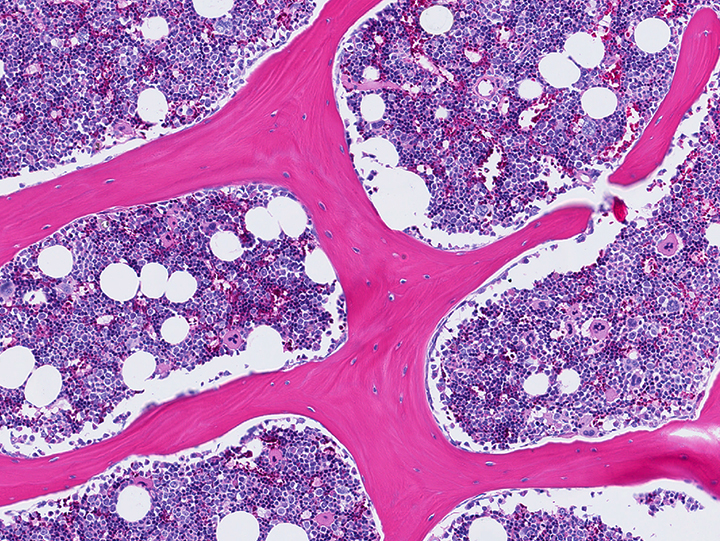 Bone Marrow and Special Stain
BONE MARROW

We at Medilabs perform bone marrow aspiration and biopsy tests in-house. We are the only lab that performs bone marrow studies in the locality. It is a small outpatient procedure painlessly done by our pathologist. The procedure is highly effective in diagnosing bone marrow diseases, gives insight into the causes of the disease and allows clinicians to treat the root cause of diseases or symptoms.
SPECIAL STAIN

We perform special stains in addition to the routine H&E staining in Histopathology, thereby adding value to the reports regarding the condition of the disease. Our expert team provides insight regarding each case with help of these special stains. For example, Giemsa Stain to diagnose H. Pylori.
By preparing a cell block, we can extract maximum information with the available bodily fluids by converting them into Histopathology specimens. This cell block has the potential to make many sections for a Histopathological examination, Special Stains and other ancillary techniques, especially Immunohistochemistry.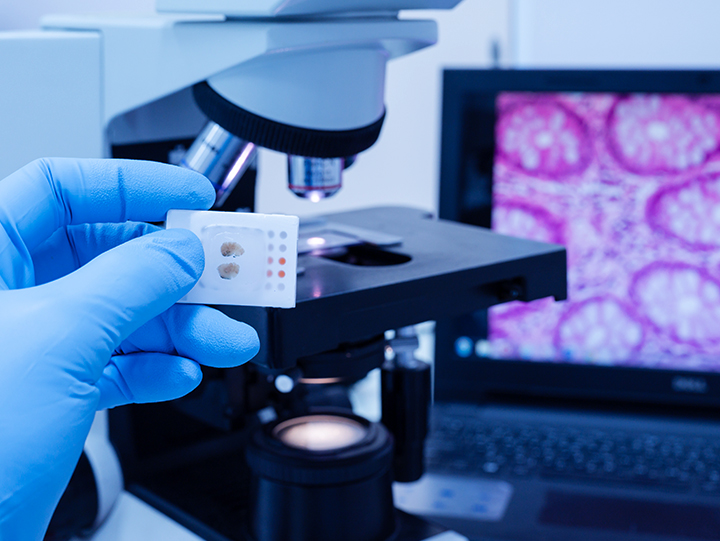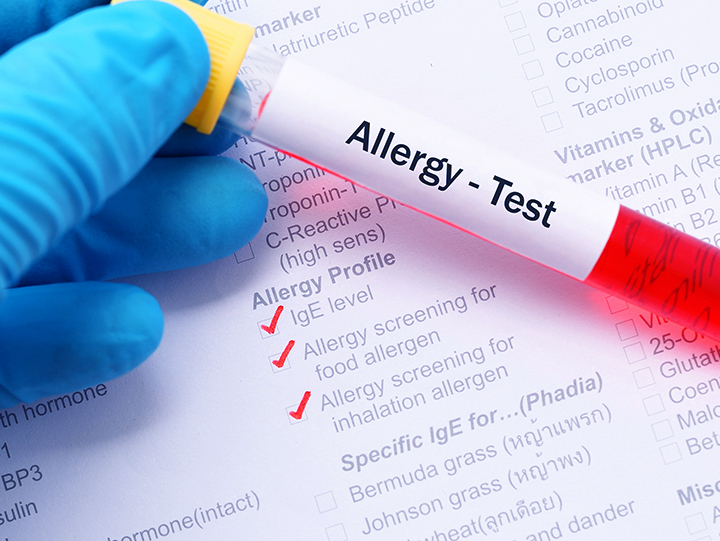 Medilabs offers comprehensive services for screening and detection of various allergies & specific toxins. These include toxins present in food and natural health products and water using highly sensitive immunoassay and analytical equipment. Tests are conducted to prevent the occurrence of allergic reactions in sensitive individuals and to minimize environmental and public health safety concerns.
Virology, Parasitology and Urine Analysis
VIROLOGY

Our clinical Virology laboratory performs molecular methods, rapid antigen testing, culture and Serology. COVID-19 Real Time PCR testing is done extensively in the lab, offering patients quality reports to treat the Coronavirus effectively which is needed most taking into consideration our current scenario.
PARASITOLOGY

The Parasitological laboratory is a specialized division of Microbiology. Our laboratory has extensive experience in the field of the effectiveness of antiparasitics and detection of resistance development. A major part of the tests performed in the Parasitology laboratory involves faecal testing for eggs or testing for evidence of other stages of a parasite.
URINALYSIS
Urinalysis is testing urine samples to detect and manage a wide range of disorders such as Urinary Tract Infections, Kidney Disease & Diabetes. It can be done in three ways: visual, dipstick test and microscopic examination. We offer a range of urine tests. To name a few:
Routine Urine Analysis
Urine for Glucose
Urine for Ketone Bodies
Urinary Pregnancy Tests
24-Hour Protein Estimation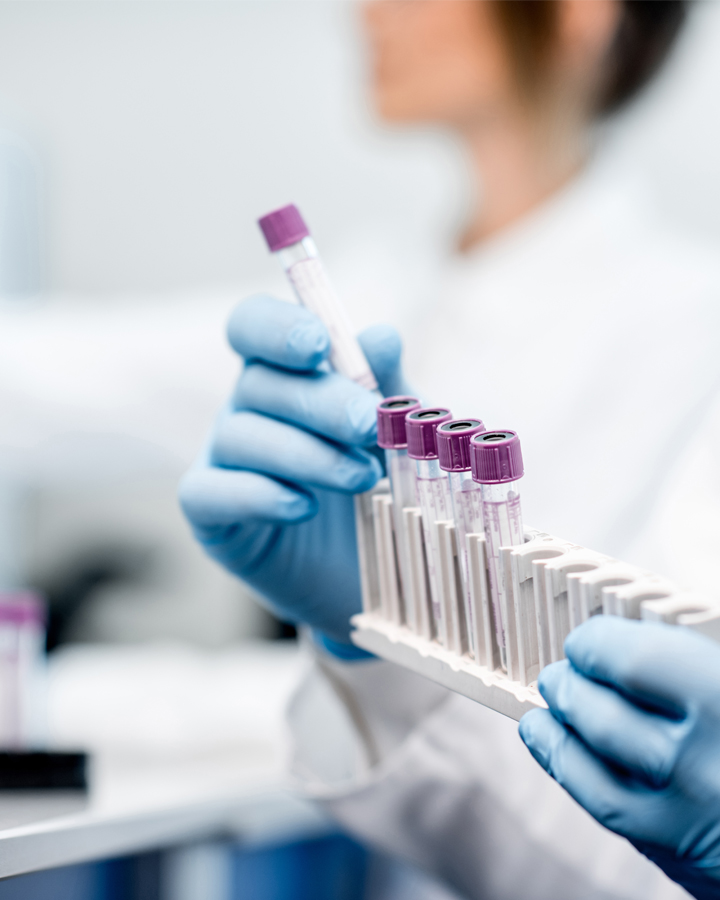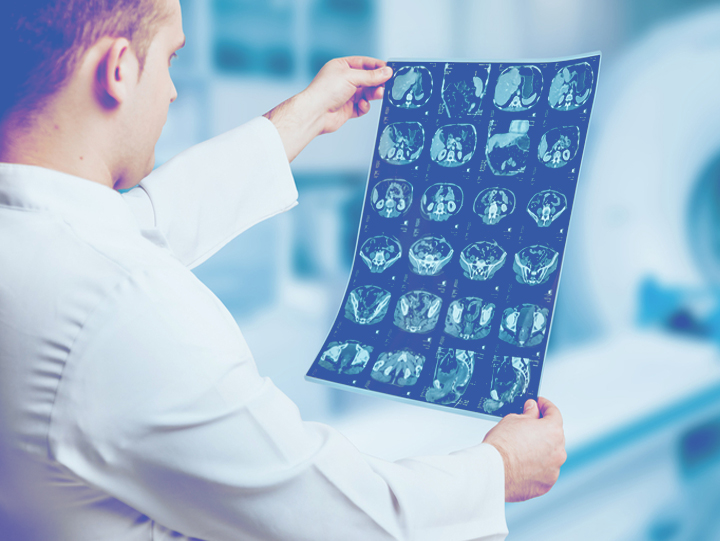 We at Medilabs offer a wide range of diagnostic needs to patients, Right from Pathology to Radio-Diagnosis. Medilabs is equipped with advanced multislice CT Scanners, Ultrasound Scanners, Digital X – rays and ECG. Our panel of Radiologists have vast experience in all the special studies, image guided biopsy techniques, and various Contrast Investigations.We focus on precise reports with quick turn around Time.